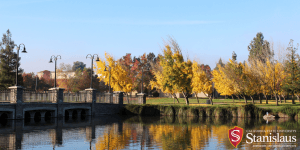 Welcome back, Warriors!
Hope everyone had a great Thanksgiving break! Our bloggers are eager to show you what they did during the break, so make sure to click on the blogs below and check out what our bloggers did during their time off.
New Workout Program: Shadi has been making progress this Thanksgiving break! Read his blog to see what kind of progress he's been making.
The Smokey Air has Been Uplifted: The air quality has finally changed in the Central Valley, due to the rain. Read more about it in Shadi's blog.
SF Trip Part 1: Andrew went on a trip during his break to San Fransisco! He shares with us what he did there and also has some great pictures to show you.
California Fires: The fires have affected many people in California and the best way to help the people being affected by the fires is to give back. Read Sara's blog to find out ways to give back.
My Nature Break: Sara needed a break from school and in order to truly feel like she was away from school she took a trip to Yosemite. Click on Sara's blog to see what she did during her break at Yosemite.