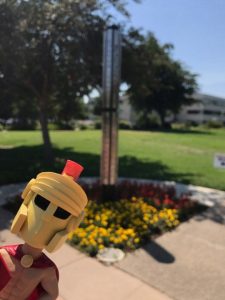 Hello Warriors! Our bloggers summer has officially ended and they are back for the fall semester.
Check out their blogs!
Guess Who is Back…: Check out what Tamara did during the summer! There are tons of pictures to view.
Back and Bloggin': Sara had a lot of fun adventures this summer and has a blog post and pictures of what happened during her summer.
I'm Back: This blog is a gallery of what Margie did during her summer,she shares her top three favorite things she did.